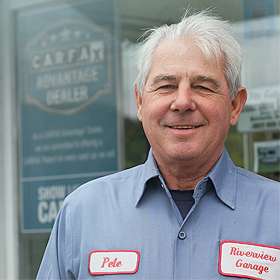 Since 1978, Riverview Garage has been providing quality mechanical repair to cars and trucks, as well as servicing the vehicles we sell. From routine maintenance such as oil change and lubrication; tire replacement, rotation and balance, Vermont State Inspection, brakes, exhaust and much more.
Our rates are competitive and we can provide references for the workmanship we offer.
Please contact us about your next vehicle service!
Request an Appointment